Filter Your Results
Category:
flash
flash programming
design
blog
DIY
database
cooking
application
social
self-promotion
wireframes
teen
women
men
kids
cd-rom
character development
music
CMS
viral
fashion
scifi
fantasy
footwear
ecommerce
film
celebrity
documentary
magazine
editorial
theater
non-profit
reality
video
home
banner
animation
game
television
software
government
military
retro
medical
educational
shopping
consulting
strategy
advertising
featured
comic
museum
illustration
photography
squarespace
* Click to add tag
Brooklyn Children's Museum 2.0 Live URL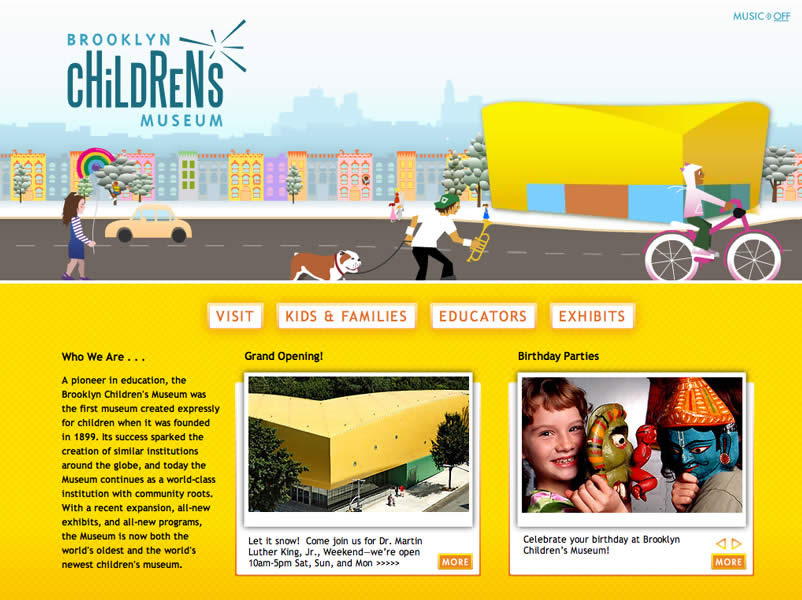 TECHNOLOGY, WEB
Brooklyn Children's Museum returned to The Chopping Block with a specific goal: Make a brand-new site that reflects the modernized and expanded museum designed by the world renowned Rafael Viñoly Architects group. The site, like their new home has been greatly expanded since the original site which was also built by The Chopping Block in 2000. It now reflects all the new offerings the museum now boasts. Project comes complete with a client-ready content management system also designed and developed by The Chopping Block.