Filter Your Results
Category:
flash
flash programming
design
blog
DIY
database
cooking
application
social
self-promotion
wireframes
teen
women
men
kids
cd-rom
character development
music
CMS
viral
fashion
scifi
fantasy
footwear
ecommerce
film
celebrity
documentary
magazine
editorial
theater
non-profit
reality
video
home
banner
animation
game
television
software
government
military
retro
medical
educational
shopping
consulting
strategy
advertising
featured
comic
museum
illustration
photography
squarespace
* Click to add tag
The Happiness Project Toolbox Live URL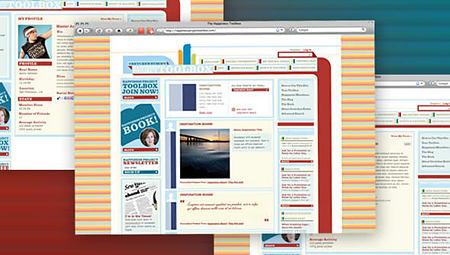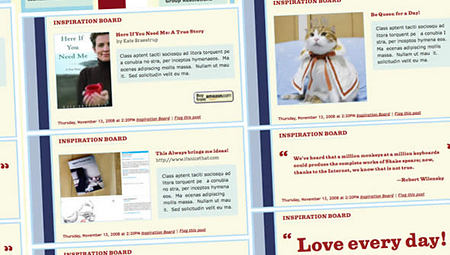 2009 TECHNOLOGY, WEB
Gretchen Rubin has made a name for herself in the arena of happiness with her www.happinessproject.com blog. Timed to be released in conjunction with her first major publication, the toolbox puts many of her theories to work in the form of a social network that anyone can participate in. The Chopping Block was asked to not only execute the designs, but was brought on early in the stages of building an overall concept. We helped to define each of the modules and in some cases worked to expand their usefulness as well as creating some intentional limitations. HPT is a network with purpose, so limitations can be as important as flexibility in many ways.